What lies at the heart of education?  While there are many important characteristics we may associate with superb teachers and classrooms, the critical quality underlying them all is INTENTIONALITY. 
As an educator intentionality means working to align practices with principles.  Ultimately, every element of a classroom (or a home) ought to have a reason for being the way it is.  Being intentional means thinking back and thinking ahead — reflecting upon how we've been doing things until now and reconsidering how we ought to do things differently going forward.  Being intentional means struggling to understand ourselves and our children.  Being intentional means there is purpose behind the decisions we make, underlying principles that weave together our practices into a seamless whole.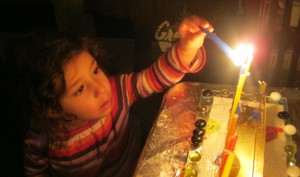 Through the lens of intentionality, drawing upon educational and psychological research together with timeless wisdom of the Torah, Hordiner Consulting focuses upon six primary areas of classroom practice:
Relationships explores trust, support, and collaboration among children, families, and educators and their impact on learning.
Inquiry explores the nature and role of questions in learning.

Environment explores space and time as both an expression of and an influence upon learning.
Emotion explores how we understand and support emotional development in children.
Behavior explores the nature of human action and how we understand and change it.
Curriculum & Pedagogy explores our understanding of children's needs and interests as the foundation for learning.